OptionsCity celebrated its ten year anniversary last week with its largest splash ever at FIA Expo in Chicago. OptionsCity's industry-leading numbers are impressive (2+ million contracts traded daily, 16 microsecond response times, 15+ global exchanges, 26+ clearing firms, 1000+ users of OptionsCity products globally, and on…) and they drove home their product performance by partnering with another brand that knows something about performance, McLaren. The McLaren 570 GT, with impressive numbers of its own (562 horses, 0-60 in 2.9 seconds), was a fitting complement to the OptionsCity booth. All told, over 1000 conference goers entered for their chance to win a weekend with the McLaren 570S. Even FIA President, Walter Lukken, stopped by to check out the McLaren.
The lucky winner, Tony Feeney from Societe General, was ecstatic to win the car for the weekend (although he mentioned his garage may need a little clean up). Congrats Tony!
2016 was a banner year for OptionsCity, as they expanded their global footprint with a number of new partnerships. With the innovative use of OptionsCity's API, customers of Thomson Reuters Eikon can now trade futures and options on futures directly from within the Eikon platform. The City API has already been used by the likes of TradeStation to offer similar functionality to their customer base. In addition, OptionsCity's latest version of Metro, it's flagship market-making options software, has been so well received by traders that 100% of all Metro users have now upgraded to version 6.1 or higher. The latest version of Metro adds new functionality for energy traders as well as boosting the overall performance of the platform.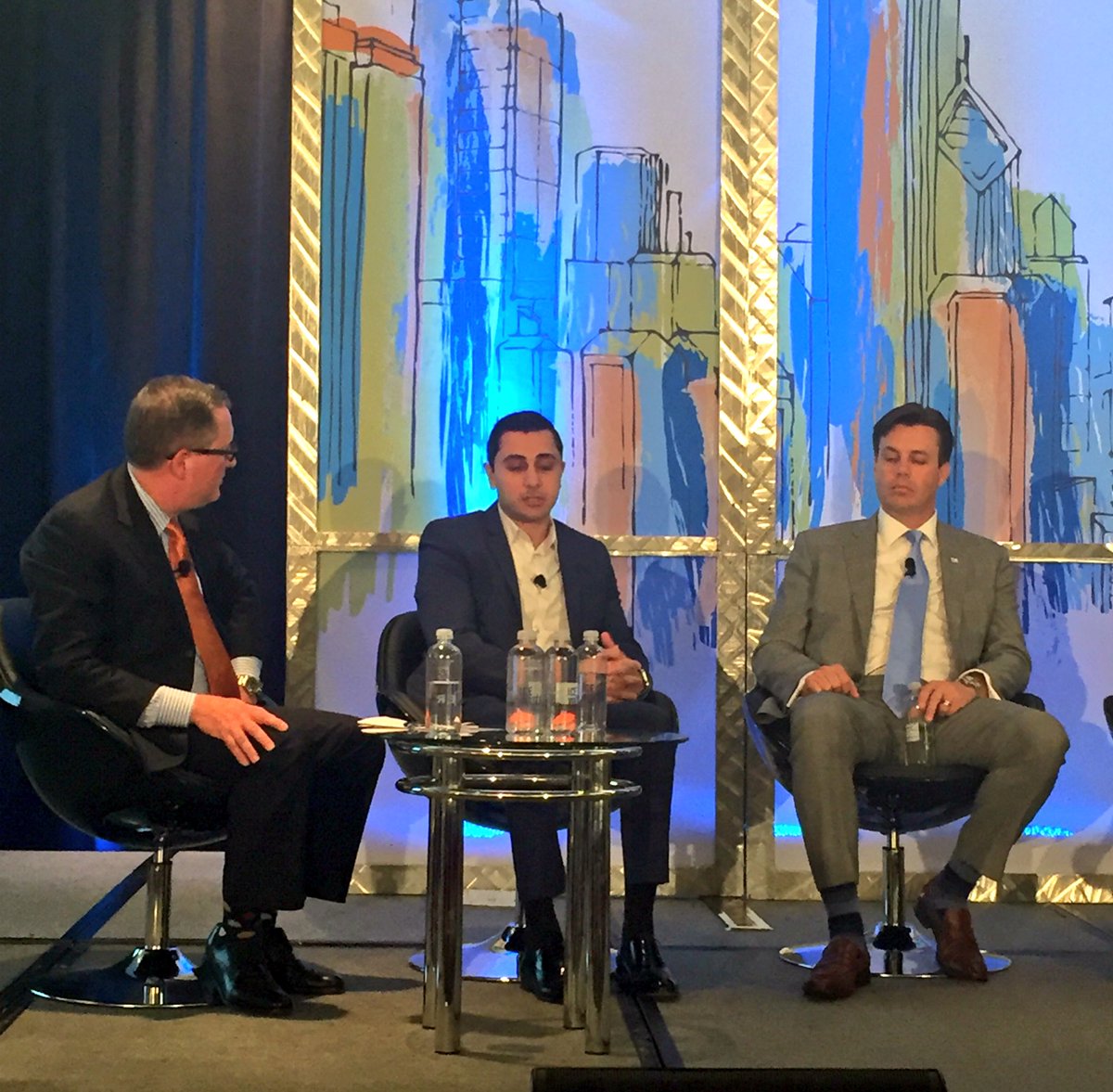 OptionsCity CEO, Hazem Dawani, was interviewed for Nasdaq's Facebook Live feed during the conference. OptionsCity has been working closely with global exchanges to offer innovative trading and settlement pricing solutions. Hazem also sat on a panel of innovators to discuss the latest technology trends in the futures industry. Industry-veteran Chuck Mackie moderated the New Technology panel. By the way, don't forget to check out Chuck's in-depth recap of the FIA conference here.
Overall, a busy FIA week for Team OptionsCity!